I miss my kids, but most would have graduated and moved on to college. So, that guilt has been put to the side. I do feel guilty when I get frustrated with classes of 30+, given that my numbers were nearing 50 when I left public school. Especially when my other classes are around 25, which I could given anything to have some days.
I also can go on and on with my list of positives. My children are receiving an education I could never have afforded to give them, even teaching in the public schools. My faith can be shared with my students, especially when they ask. I don't have to avoid their questions regarding my beliefs or tell them I can't discuss that by law. I LOVE having the computers in my class. Going from a school of nearly 1000 kids and had 50 computers to a school of 300 in the high school and 200 in the middle grades, where EVERY child has a computer is indeed a God send to this geeky teacher. The parents are involved and can always be reached. When I said my department needed a media library, I was given more money than I needed to buy DVDs. As I said, I can go on and on.
But
,
some days I miss my paycheck. I know that sounds superficial, especially in this job market. J and I both switched at the same time. He left MPS to become a FF in July of 2010 and I joined the SJCA family the next month. He took a hit to his salary to become a firefighter and I did as well to teach in a Catholic school. I would make the switch again in a heartbeat. Anyone who says we are in this for the money is either a liar or a fool. We have about half the money coming it as we did this time 2 years ago. Which is okay, but it has forced us to be more creative. And some things just have to wait.
We save for when there is something we want. Resale shops and Craigslist have become my friends. It really has helped us to focus on what really is important. In some ways, it has been a blessing to have less money.
O was laying down pretending to
sleep as Daddy pulled her back up!
But, right now, I would have had a nicer camera if we were both still in our public school classes. I would have a lovely DSLR to capture my kids' childhoods. My Nikon point and shoot has died, which leaves me with my Droid. I love my phone. But, as we were playing on the local snow hill today, I was missing any sort of zoom. My sad little 4x on my phone just wasn't cutting it. <sigh>
I can't really fuss to J about it, he feels guilty and realizes all the sacrifices our family has made for him to follow his dreams. He has even said that my camera is the one thing he wants to make sure we buy new and sooner rather than later. I try not to talk about it when there is something I want. I try and just save for it. But, he needs new bunker boots. Their uniform allowance has been negotiated away, which means my savings has to go for his boots. I found them at a local fire gear store, run by one of the BCs in J's department. Ebay has the same price, so why not toss the $400 his way, instead of in the hands of a stranger. So, I will start over after the kids' birthdays this month. My Nikon will have to wait and the world will have to see my world through the eyes of my phone's camera. It is all good. If this is my biggest concern, we are doing just fine.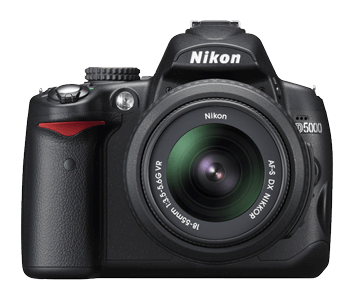 D making her way back up like a big girl!
So, how I got this discussion started in my head was while we were at the sled hill at the middle school in our neighborhood last night and today. We FINALLY got some snow and the kids were DYING to go play. So, we got the snowboards, tubes and discs out and trekked the couple blocks over. O has never been sledding and LOVED it. She was not a fan of walking back up, given the amount of ice under the snow, but we were out there for 2 hours last night after dinner and nearly 3 today. The kids had so much fun. And I couldn't capture it the way I would have liked. <sigh> I am really am not fussing. But, my oldest was on the other side of the hill. I couldn't get any pictures of him. The little ones needed my attention, especially with the drain tile at the bottom of the hill. It is there to keep the kids from going into the street, but trust me when I say it HURTS when you run into it. (I'm too old for such collisions!) I think there is a sled magnet in that tube, I don't know how many times they headed that way. But, again, it kept me from getting any pics of the big kids. A zoom lens would have been awesome!
So, enjoy the pictures from my camera phone. I think I use it for a camera just as much as I do as a phone. I feel lost without it, not because of the phone and messaging, but because of the camera.
B - my Shaun White in the making!!
My girls - racing!
Daddy taking over, pulling the girls up the hill for me!
My angel making snow angels.
I was the keeper of the toys as
kids ran home to "go". :D
Starting to get tired!


My Snow Buddies waiting patiently for us to
come home!