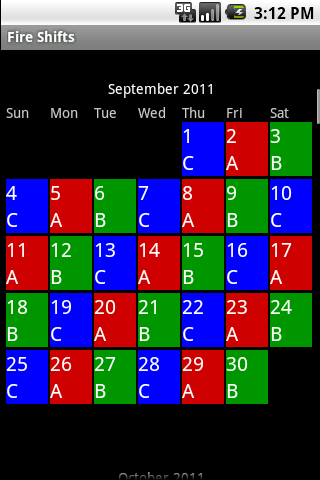 The other night, I was flying totally solo. Hubby had OB rotation at the hospital and then a study group at 7:30pm at one of the other firehouses. I got my house cleaned, lunches made for the next day, homework done, muppets fed and in bed by 7:30pm. The boys could stay up and read, but I had to have the TV and the first floor to myself. It was sooooooo nice. And it dawned on me. My hubby has been home for a month and it is driving me crazy. I thought I would love having him home, but he goofs up my routine. I don't get out of bed as easily, I stay up talking too late, I don't get as much work done around the house. I NEED him to go back to work!
Unfortunately, he has PM classes and clinicals until January and that is sooooo far away. Maybe I just need him to stay and study once every three days. :D
On a positive note, my FF takes his last exam for the department. After 6:30 tonight he will no longer be a f@#$&%g Cub. When he returns to the station, I am certain that he will enjoy it so much more. Think he will take all that energy he used to put into cleaning and clean the house for me??? Prolly not, but a girl can dream! Happy Hump Day!